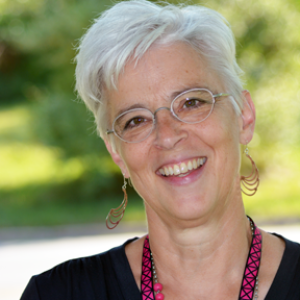 Master of Arts in Counseling, MSU Licensed Professional Counselor, Michigan Karen is a licensed Professional Counselor, working and supervising in the field of psychotherapy for over 25 years, with adults.
Her expertise is rooted in the awareness that unattended wounds on our inside can energize relationship patterns that leave us further wounded and isolated at the core of our being. In her deeply relational and expressive lens of counseling, Karen is committed to the restoration of hearts and relationship capacities for each person. Her ongoing training includes attachment (the pattern of connecting to significant others in our lives), trauma (relational, attachment, war, sexual, event), and interpersonal neurobiology (the lovely and amazing connection of relationship and our brain) and mindfulness.
Karen and her husband's family of "three kids" has grown to six plus five grandchildren – so much fun! Her parenting years include being a military (combat) mom, and in her spare time, she loves to try new things, as well as enjoy outdoor activities (yes: snow is GREAT), the arts, cooking, music, sports; both quietness and activity!